Prescription Eyewear
Highland Optical offers convenient optical services at our Highland Ophthalmology Associates office location in the scenic town of New Windsor of Orange County, New York. Located within our eye-care center that encompasses over fifteen exam and diagnostic rooms, our optical team is equally committed to meeting your prescription eyewear needs. As Highland Ophthalmology provides a broad range of eyeglass and contact lens services, we aim to fulfill our patients' entire eye-care needs.
Our Optician
Our optician, Emanuele (Manny) Melilli, has over thirty years of professional experience in the optical industry. As a New York State Licensed Optician who is ABO certified, Manny has been practicing in Dutchess and Orange Counties as an Ophthalmic Dispenser. In order to keep up with the latest innovations in lens and frame designs, he regularly attends seminars and trade shows. Bringing to the local area the latest and most fashionable designs from all over the world, his continued enthusiasm for optical fashions and the latest lens designs makes Highland Ophthalmology the perfect office for all your eye care needs.
When selecting from a given season's broad range of frames, Manny takes into consideration the unmatched comfort provided by the latest developments in such details as thinner or thicker temples, flexible temples, along with ultra-light nose bridges.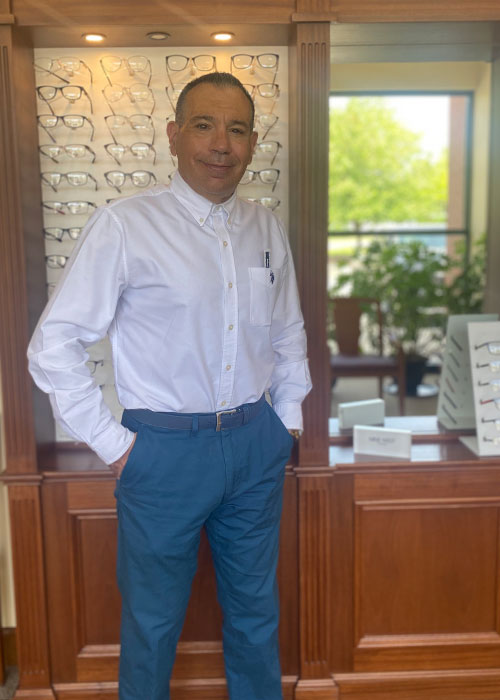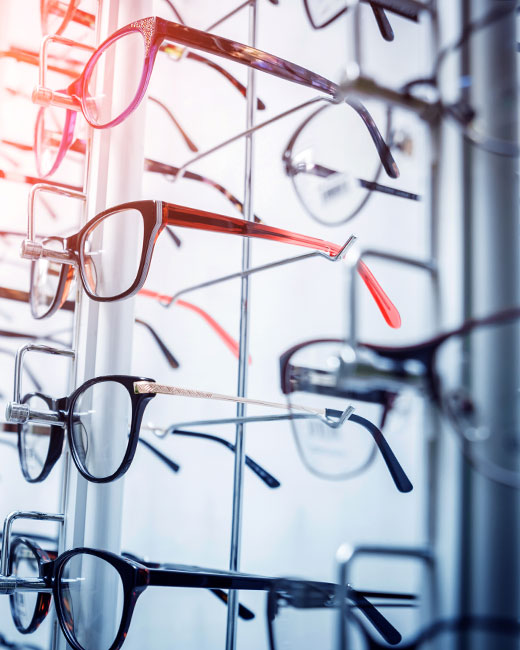 Featured Designer and Fashion Frames
Highland Ophthalmology has a wide selection of frames at affordable prices.
Anne Klein
Ann Taylor
beBe
Calvin Klein
Cole Haan
Coach
Draper James
Ellen Tracy
Jessica McClintock
Joseph Aboud
Marchon
Michael Kors
Nautica
Nike
Nine West
Sophia Loren
Ray-Ban
Revo
Tommy Bahama
Contact Lenses
Contact lenses are available at Highland Ophthalmology to treat a wide variety of visual issues. Our team of specialists will provide the best contact lens options for your eye anatomy and vision prescription. Below are a few of the common eye conditions that can be corrected with custom contact lens applications:
Myopia or nearsightedness
Hyperopia or farsightedness
Astigmatism
Presbyopia or the need for reading glasses or bifocals
Cosmetic alteration of eye color
Highland Ophthalmology is also able to offer specialty fitting of custom-made contact lenses for less common conditions, such as:
Keratoconus
Surgical aphakia
Corneal surface disease
Optical error remaining after refractive surgery
Cosmetic and functional improvement after surgery or injury
Please mention your interest in contact lens wear when scheduling your appointment at Highland Ophthalmology.
Featured Designer Sunglasses and Sports Glasses
Highland Ophthalmology also carries sunglasses and sports glasses at affordable prices.
At Highland Ophthalmology, we offer a wide selection of lenses utilizing the most up-to-date technologies, including:
Anti-reflective coatings to aid in nighttime driving
The crisp optics of Trivex® lenses
Light, thin, durable, and scratch-resistant lens materials
Polarized lenses to reduce glare
Progressive lenses that eliminate the line in bifocals
Sport-specific eyewear
Photochromatic (Transitions®) lenses that darken with UV light
Computer specialty lenses to prevent Computer Vision Syndrome (CVS)
Highland Ophthalmology accepts Medicare and a range of insurance providers.